Igniting Brands for
More Than 25 Years
Eclipse began its journey as a commercial photography studio. Since then, our company has been recognized as a pioneer in Grand Format 3D Printing and Mass Production, Large Format Graphics, Creative Design, and Retouching, as well as Custom Sign Fabrication. With nearly 50 skilled employees and 52,000 square feet of studio and production space, we have the people, equipment, and expertise to ignite your brand in every dimension.
In 2022, we changed our company's official name from Eclipse Corp to Eclipse Creative. We are still the same people, doing the same creative things – just with a name that better repesents who we are and what we do!
In 2023 we expanded our capabilities to include event and tradeshow services.  The new company is Eclipse Exhibits, and we just happen to have a link to the new website in the button below!
We choose to partner with like-minded companies that value growth, culture, and community.
Our Leadership Team
Jeff Burt
Owner/CEO
As founder/CEO of EclipseCorp, Jeff not only has a smart, strong, and specific vision for the company, he also possesses the leadership and communication skills to execute this vision.  Jeff has a strong set of core values that shape every decision in both business and life.
In his free time, Jeff enjoys spending time with wife Sandra and their children Sophia and Grant.  He also works diligently on the golf course to lower his handicap to a single digit.
Sandra Burt
Owner
As an owner of Eclipse, Sandra is responsible for special projects and bats cleanup for all members of the Eclipse family. Sandra juggles many tasks to support all areas of the business. Prior to joining Eclipse, Sandra spent over 10 years in the fashion industry.  In her free time, she enjoys spending time with her husband Jeff and their children Sophia and Grant.
Brian Short
VP Account Services
As VP of Account Services, Brian handles all sales, project management and marketing functions for Eclipse.  Prior to joining EclipseCorp, Brian served as Senior Account Manager at Artists with Machines as well as a Category Specialist for NVISION.
Brian is a 1996 graduate of Columbus College of Art & Design majoring in product design.
Kim Touroo
Creative Director
Matthew Burgett
Retouching Manager
Cindy Trajcevski
Producer / Account Manager
Rob Davis
Print Division - Operations Manager
Affiliations & Industry Partnerships
Entrepreneurs' Organization
AAF
Gahanna Area Chamber of Commerce
Columbus 2020
Columbus Chamber of Commerce
UASG
3M Certified Graphics Installation Company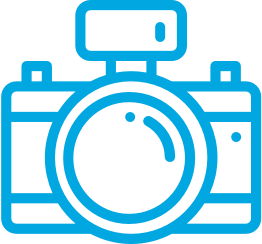 Have additional questions about Eclipse, our history, our services or any of our industry partnerships?
Contact Us Today